General Education Center Japanese Language and Culture Program Online Japanese Language Test
Applicants of the Japanese Language and Culture Program are required to submit a J-CAT (online Japanese language test) score report as part of the application process. This test is free of charge and test outcomes must be attached to the rest of your application package for submission.
Things to Prepare
1. Registered email address and password for J-CAT
*Pre-registration on the J-CAT website is necessary. Your password will be emailed to you within a week.
2.Computer and Earphones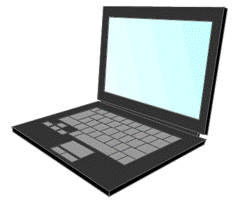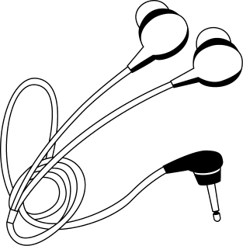 System Requirements
In order to take the J-CAT, the following system requirements must be fulfilled.
Web browser:
Internet Explorer 6.0 and above (7.0 is recommended)
Mozilla Firefox 3.5 and above
Apple Safari 4.0 and above
Google Chrome 5.0 and above
Adobe Flash Player 9.0.28 and above
PDF viewer (ex. Adobe Reader)
Moniter: resolution of 1024×768 px and above
Able to play sound
Validate Javascript
To have Internet speed (broadband) capable of playing movies
Cautionary Notes
The use of reference materials, dictionaries and other electronic devices during the test is strictly prohibited.
If you register for classes of a level that is higher than your actual level of proficiency, you may become unable to keep up, and end up not being able to pass the class.
The J-CAT can only be taken once. You must refrain from using test aids of any kind and attempt the test in a proper and serious manner.
Test Process
<Registration>
STEP 1.

Click the following link to access the J-CAT website.
http://www.j-cat.org/en/

STEP 2.

Click "個人受験 For Individual" button. Follow the instructions to register for the test.
STEP 3.
An email containing the password for accessing J-CAT will be sent to you by email within a week.
<Taking the Test>
STEP 4.
Access the J-CAT website, and click the log-in button. Enter your password and registered email address.
STEP 5.
Follow the instructions displayed onscreen and take the test.
STEP 6.
After the exam, click "Score Report (PDF Format)" to find out your test scores. Please save and print a copy of your score report (PDF format).
STEP 7.
Attach your J-CAT score report together with the rest of your application documents upon submission.
---
<Registration>
STEP 1 ~ 3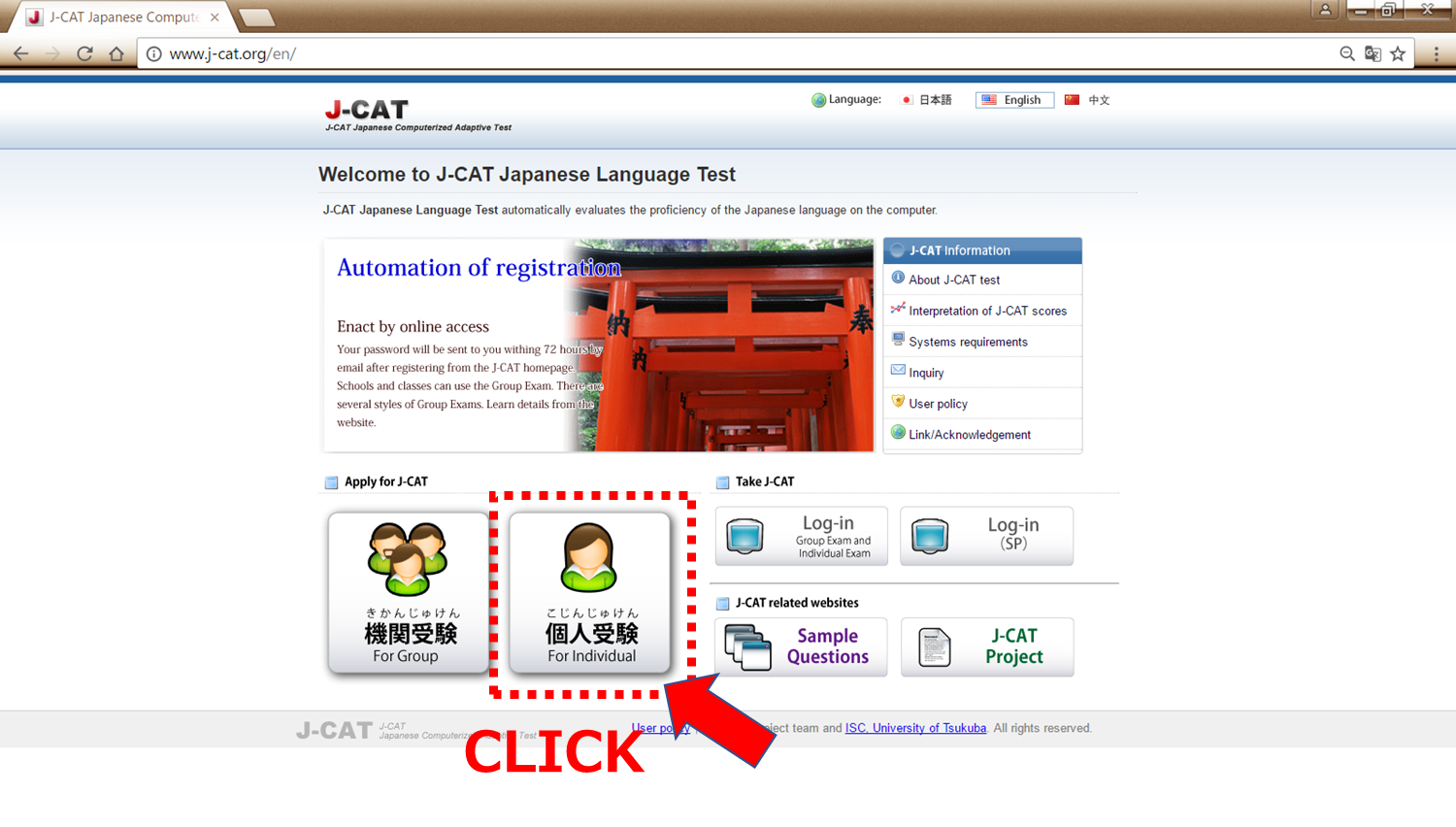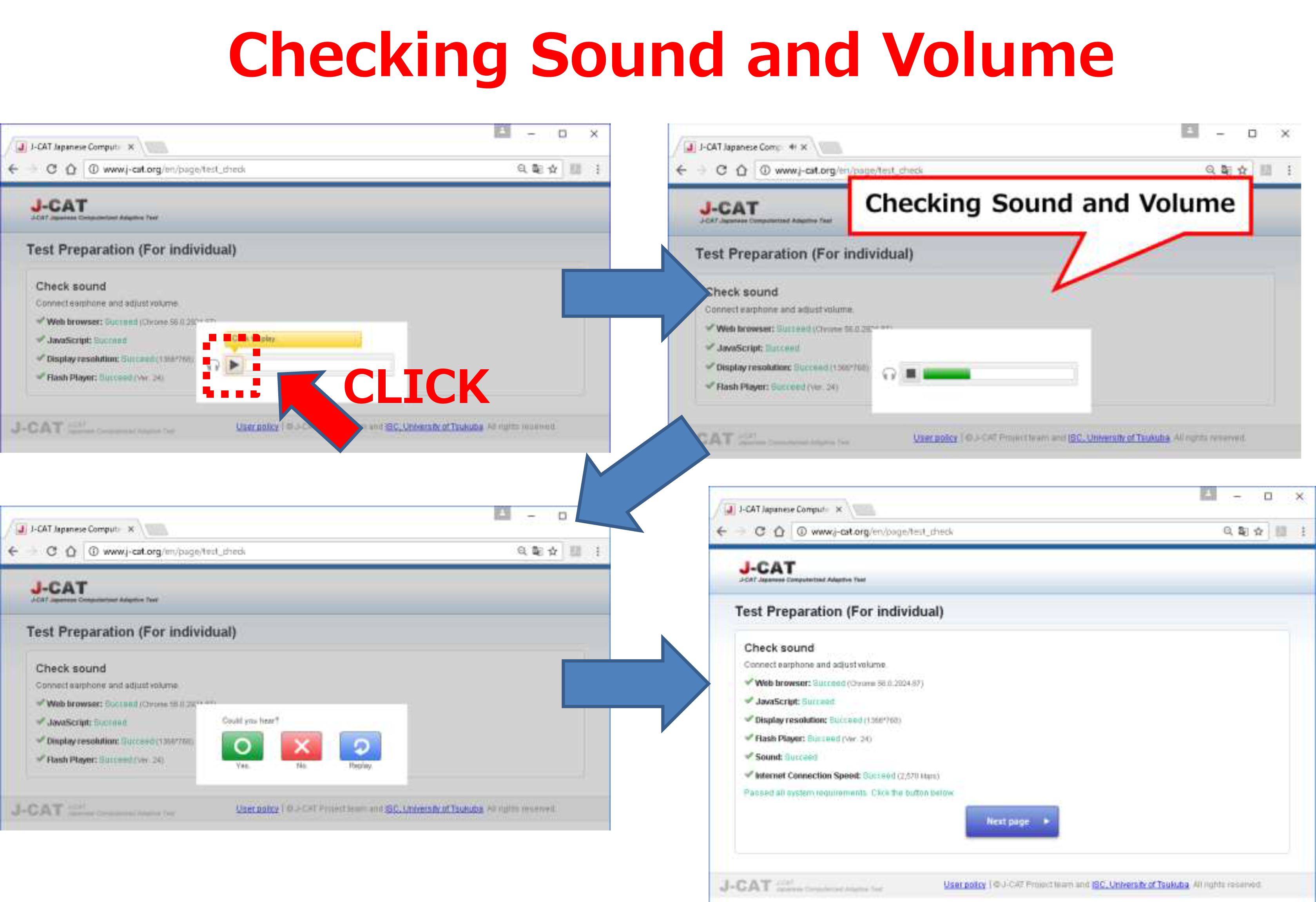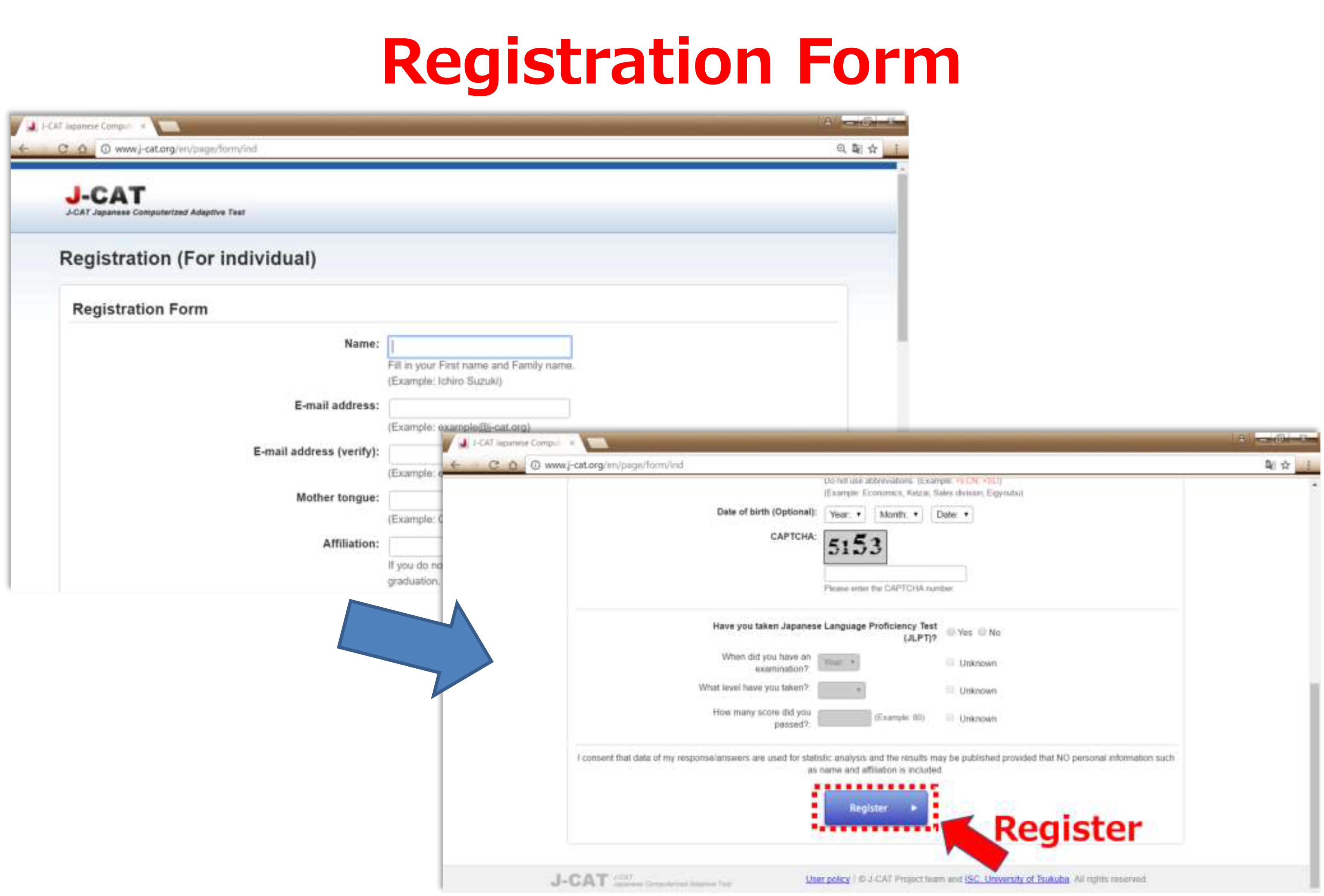 An email containing the password for accessing J-CAT will be sent to you by email within a week.
<Taking the Test>
STEP 4 ~ 7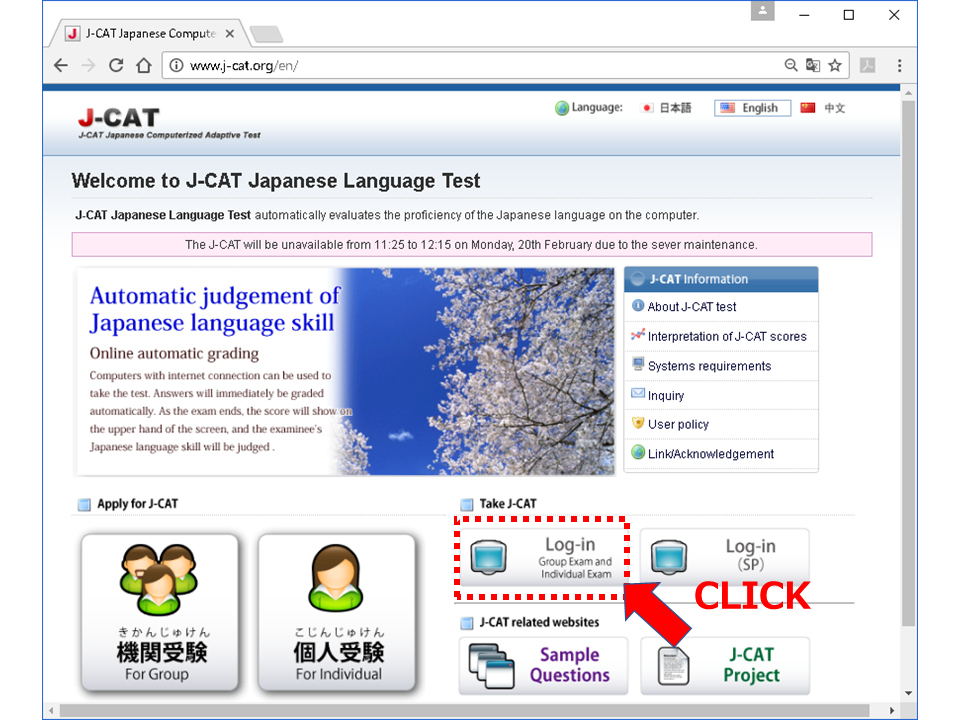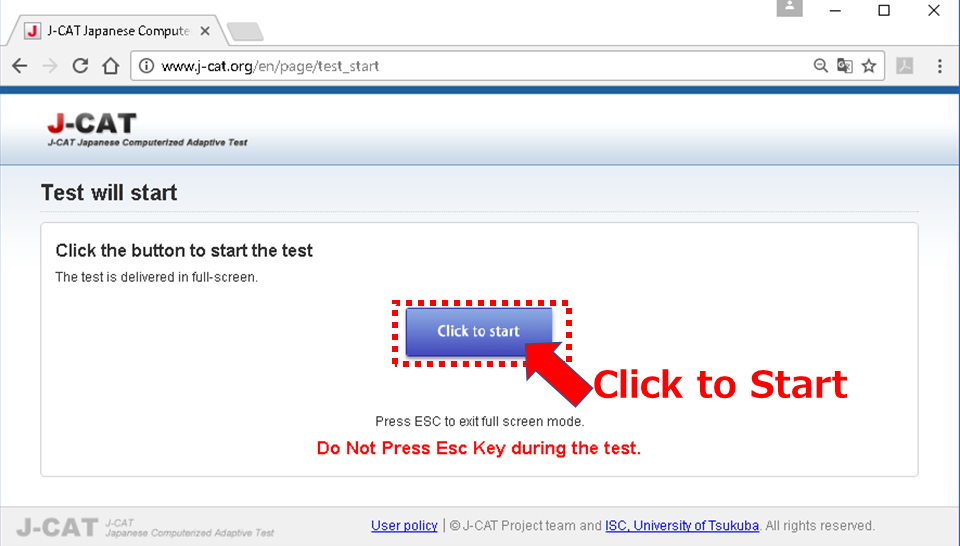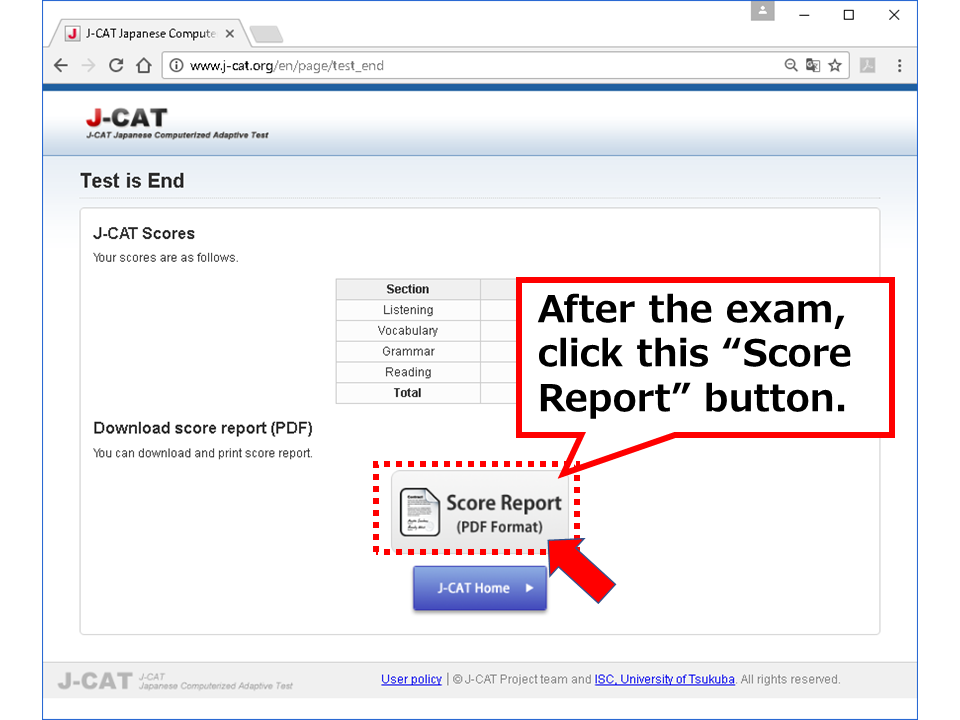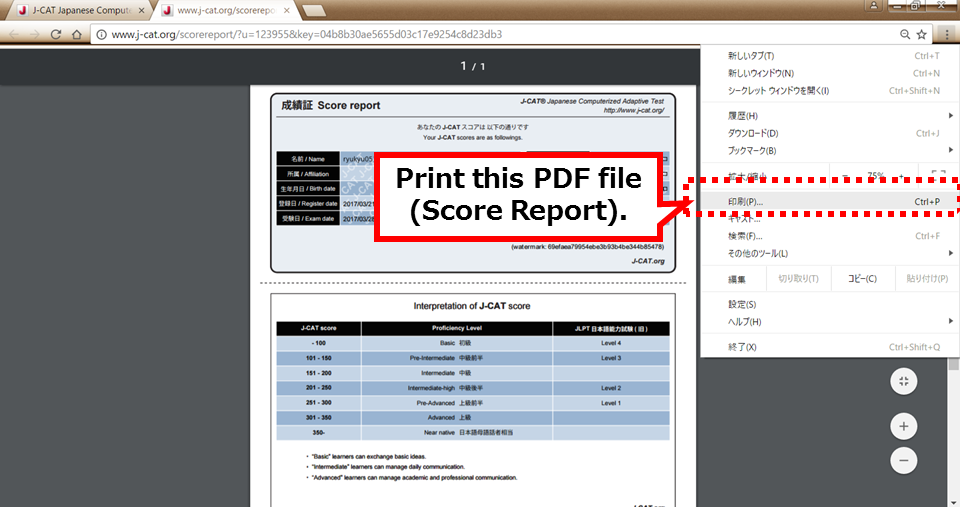 Troubleshooting Tips
Q1: The rotating arrow download icon has remained onscreen for more than a minute, but the next test question still has not appeared. What should I do in this case?
A1: There are two possible reasons for this. First, the internet connection speed may be very slow. In such an environment, the download may take more time, but you will still be able to complete taking the test. Second, an error may have occurred during the downloading process. Press the Esc key to continue to the next question. J-CAT changes test questions adaptively according to the candidate's responses, so even if you are unable to answer one question because of the system error, no significant impact will be made on your overall test results.
Q2: A rotating arrow icon appears between questions. Is this alright?
A2: Yes, it is, because this means the system is downloading the next question. This icon appears when the internet connection speed is slow. It may take more than 10 seconds to download the next question depending on the internet speed, but please wait.
Contact and Inquiries
Teacher-in-charge
Online Japanese Language Test
Global Education Center, University of the Ryukyus
Email: j-cat-u-ryukyus@googlegroups.com
Link